CÉLINE military cotton short jacket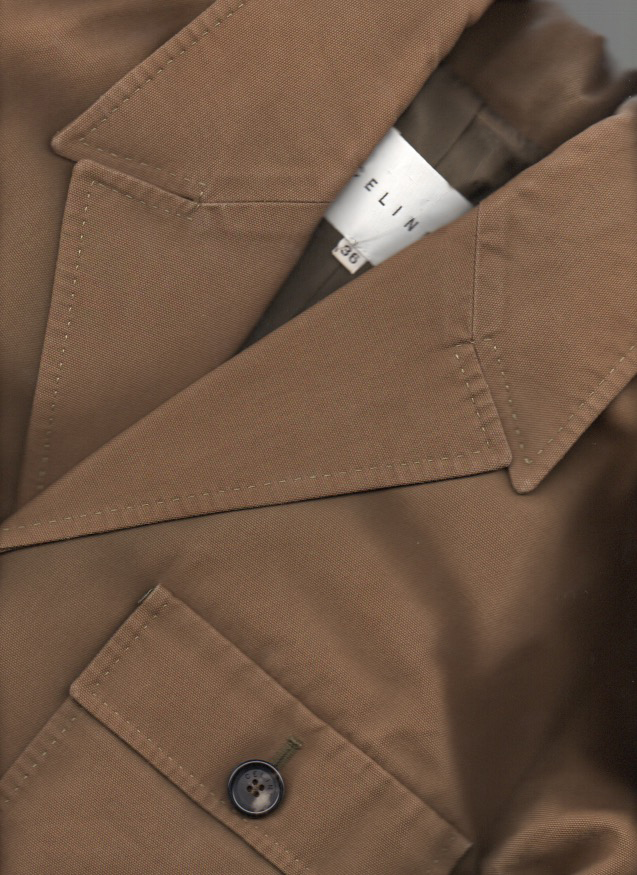 CÉLINE military cotton short jacket
CÉLINE military cotton light brown short jacket. Buttons on the front and pockets.
Size FR36/US4
Length 51cm - shoulder width 38cm - sleeves length 57cm
100%cotton
-
Veste courte esprit militaire marron clair CÉLINE. Boutons au milieu devant et poches.
Taille FR36
Longueur 51cm - carrure 38cm - longueur de manches 57cm
100% coton
*Every item is rare and carefully selected. Measurements, quality, material, and photos are all listed in descriptions of every item to ensure the item is being represented fully. Vintage items may have slight imperfections due to age and previous wear, please appreciate these items for their character.

* Chaque article est rare et soigneusement sélectionné. Les mesures, la qualité, le matériel et les photos sont tous répertoriés dans les descriptions de chaque élément afin d'assurer sa représentation complète. Les articles vintage peuvent présenter de légères imperfections dues à leur âge et à leur usure. Merci d'apprécier ces articles pour leur caractère.
sold out