CÉLINE SS2000 by Michael Kors printed denim skirt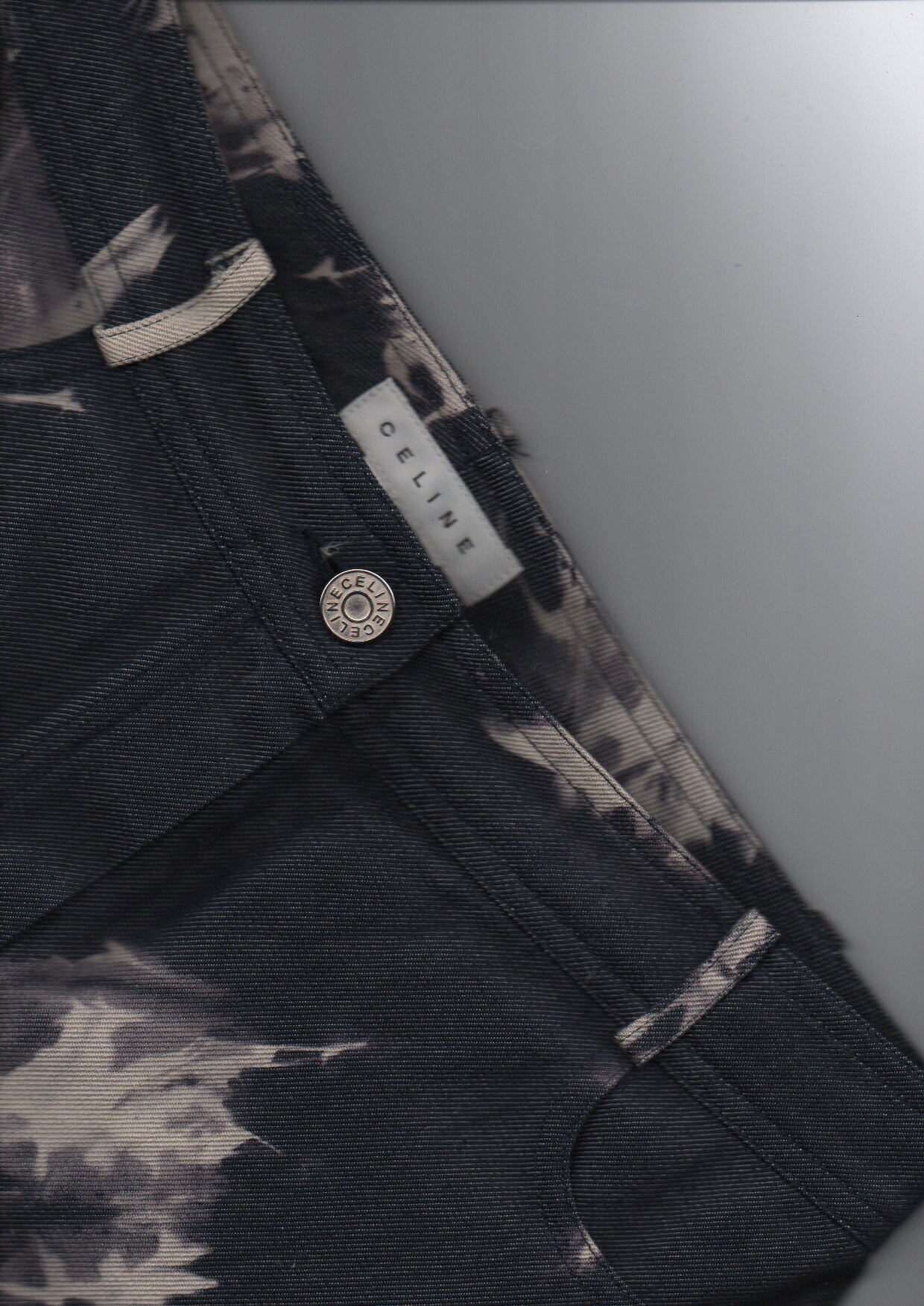 CÉLINE SS2000 by Michael Kors printed denim skirt
CÉLINE Spring Summer 2000 by Michael Kors denim skirt. Midi length. Slit on the middle back on 32cm.
Size tag missing but fit as an FR36/US4
Length 71cm - waist 72cm
Cotton/Silk
You want to know where it's from? This vintage item was sourced in Toulouse, France.
-
Jupe en denim imprimée Printemps-Été 2000 par Michael Kors. Fente au milieu dos sur 32cm.
Étiquette de taille manquante mais correspond à un FR36
Longueur 71cm - taille 72cm
Coton/Soie
Vous voulez savoir d'où vient cette pièce? Cet article vintage a été trouvé à Toulouse, France.
*Every item is rare and carefully selected. Measurements, quality, material, and photos are all listed in descriptions of every item to ensure the item is being represented fully. Vintage items may have slight imperfections due to age and previous wear, please appreciate these items for their character.

* Chaque article est rare et soigneusement sélectionné. Les mesures, la qualité, le matériel et les photos sont tous répertoriés dans les descriptions de chaque élément afin d'assurer sa représentation complète. Les articles vintage peuvent présenter de légères imperfections dues à leur âge et à leur usure. Merci d'apprécier ces articles pour leur caractère.
sold out